MONTREAL   •   TORONTO   •   LONDON
Arbitration & Mediation
Cabinet Yves Fortier is an international arbitration and mediation boutique law firm. It offers tailored services of the highest professional standard and integrity as well as vast experience conducting arbitration and mediation proceedings under a variety of legal systems in many parts of the world.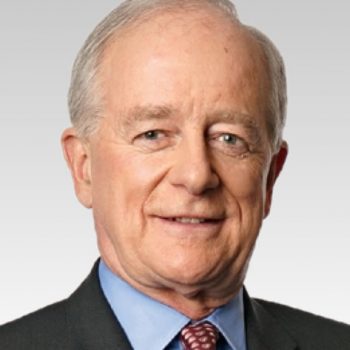 Yves Fortier is a past President of the London Court of International Arbitration and of the Canadian Bar Association. From 1984 to 1989, he was a member of the Permanent Court of Arbitration in The Hague. From July 1988 until February 1992, he was Canada's Ambassador and Permanent Representative to the United Nations in New York. In 1989, he was President of the Security council of the United Nations.
In the past 25 years, Mr. Fortier has devoted his law practice almost exclusively to arbitration and mediation. He has served as Chairman or party-appointed arbitrator on more than 300 international and domestic arbitral Tribunals, whether ad hoc or constituted by different arbitral institutions, and as a mediator.
From 2012 to 2015 Mr. Fortier was Chairman of the Sanctions Board of the World Bank. In 2013, Mr. Fortier was appointed as a member of the Security and Intelligence Review Committee of Canada and sworn in as a member of the Privy Council of Canada.
In August 2016, he was appointed Chairman of the Enforcement Committee of the European Bank for Reconstruction and Development (EBRD).
In addition to exercising his profession at the Cabinet Yves Fortier in Montréal, Mr. Fortier is a member arbitrator at 20 Essex Street in London, as well as a member arbitrator at Arbitration Place in Toronto.
As a lawyer specializing in international arbitration, Laurence Marquis assists the Hon. L. Yves Fortier, QC as Secretary of Tribunals in commercial and investment arbitrations, whether ad hoc, ICC, ICSID or related to sport.
As counsel with the Trade Law Bureau of Global Affairs Canada, she represented Canada in investor-State arbitrations under NAFTA Chapter 11, and counseled negotiating teams on free trade agreements and bilateral investment treaties. She also practiced with the Paris arbitration team of Jones Day, where she acted as counsel in international commercial arbitration cases for clients in construction, telecommunication, oil and gas exploration and pharmaceutical industries. She also served as Deputy counsel with the Secretariat of the International Court of Arbitration of the International Chamber of Commerce in Paris.
As a full time Marie Sklodowska-Curie fellow as a PhD candidate in law and political science (Université Laval (Québec) and LUISS (Rome)), Laurence Marquis focuses her research on free trade agreements, and the impact of the European Union's trade and investment policies in Europe and other international venues.
Laurence Marquis is a member of the Quebec Bar (2005) and the Paris Bar (2006, not practicing). A graduate of Université de Montréal and Paris 1-Sorbonne, she has also taught international arbitration at the Université de Sherbrooke.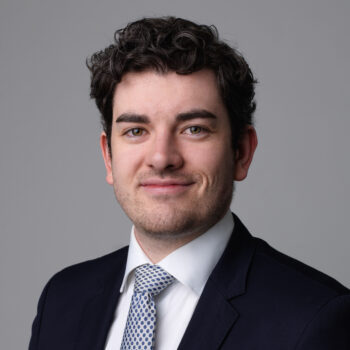 Lawyer with Cabinet Yves Fortier, Mtre Sacha Cannon acts as Secretary to Tribunals presided by the Hon. L. Yves Fortier.
Sacha graduated with a Master of Laws (LL.M) in 2021 (Transnational Arbitration & Dispute Settlement) from Sciences Po in Paris, where he was awarded a scholarship of excellence for his academic and professional performance.
After his admission to the Quebec Bar in 2020, he worked with a law firm in Montreal, where he acted as counsel on several international commercial transactions.
Upon graduating from the University of Ottawa in 2019 with a degree in Civil Law (LL.L), Sacha represented his faculty at the Philip C. Jessup International Law Moot Court Competition where he was awarded the title of first francophone litigator as well as the first prize for the defendant's memorandum in Canada. He was also a member of the International Trade and Investment Law Clinic where he advised the Government of Senegal in the context of the African Continental Free Trade Area negotiations. Sacha was also a research assistant for Professors Mistrale Goudreau and Marel Kastivela.
From 2015 to 2017, Sacha worked at the Canadian Embassy in France as a political analyst and legal assistant.
ACTING AS ARBITRATOR

Serving as arbitrator on arbitral tribunals in arbitrations worldwide, both ad hoc and under institutional rules.

ADMINISTRATION SERVICES

Providing administrative assistance to arbitral tribunals worldwide.

ACTING AS APPOINTING AUTHORITY

Acting as appointing authority, notably to deal with the constitution of, and challenges to, arbitral tribunals.

CONSULTANCY

Ad hoc consultancy on international and domestic arbitration matters.
ACTING AS MEDIATOR

Serving as mediator in mediations worldwide, both ad hoc and under institutional rules.

CONSULTANCY

Ad hoc consultancy on mediation matters.